The No. 6 RCAF Museum in Dunnville, Ontario preserves the memories and artifacts of the No. 6 SFTS.
---
Volunteers – The Heart of Our Museum
We are an all-volunteer organization with no government or outside funding. The annual operating and capital budget is covered by memberships, donations, sponsorships and fund raisers.
Every Tuesday a dedicated crew of volunteers comes out to the Museum to work on new projects and do necessary maintenance. Volunteers also staff the Museum on weekends from Victoria Day weekend until Labour Day weekend.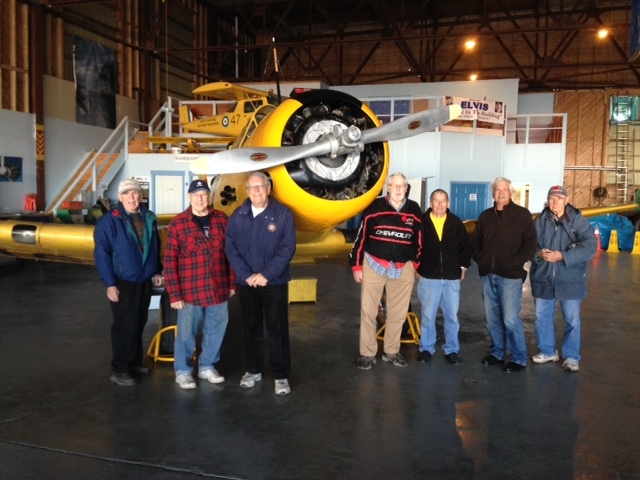 One of the many activities was painting the floor of the hangar.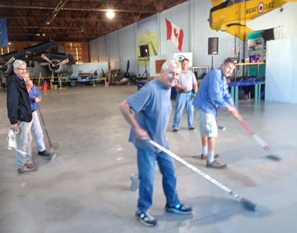 A huge yard sale on our opening weekend raised significant funds.  It also meant that many members were involved in setting up and running the sale.

We were one of the stops on the Rotary Man Cave event in May, 2016.  Several volunteers showed visitors how the Museum works. Here Don Messner prepares to give visitors a tour of the Museum shop.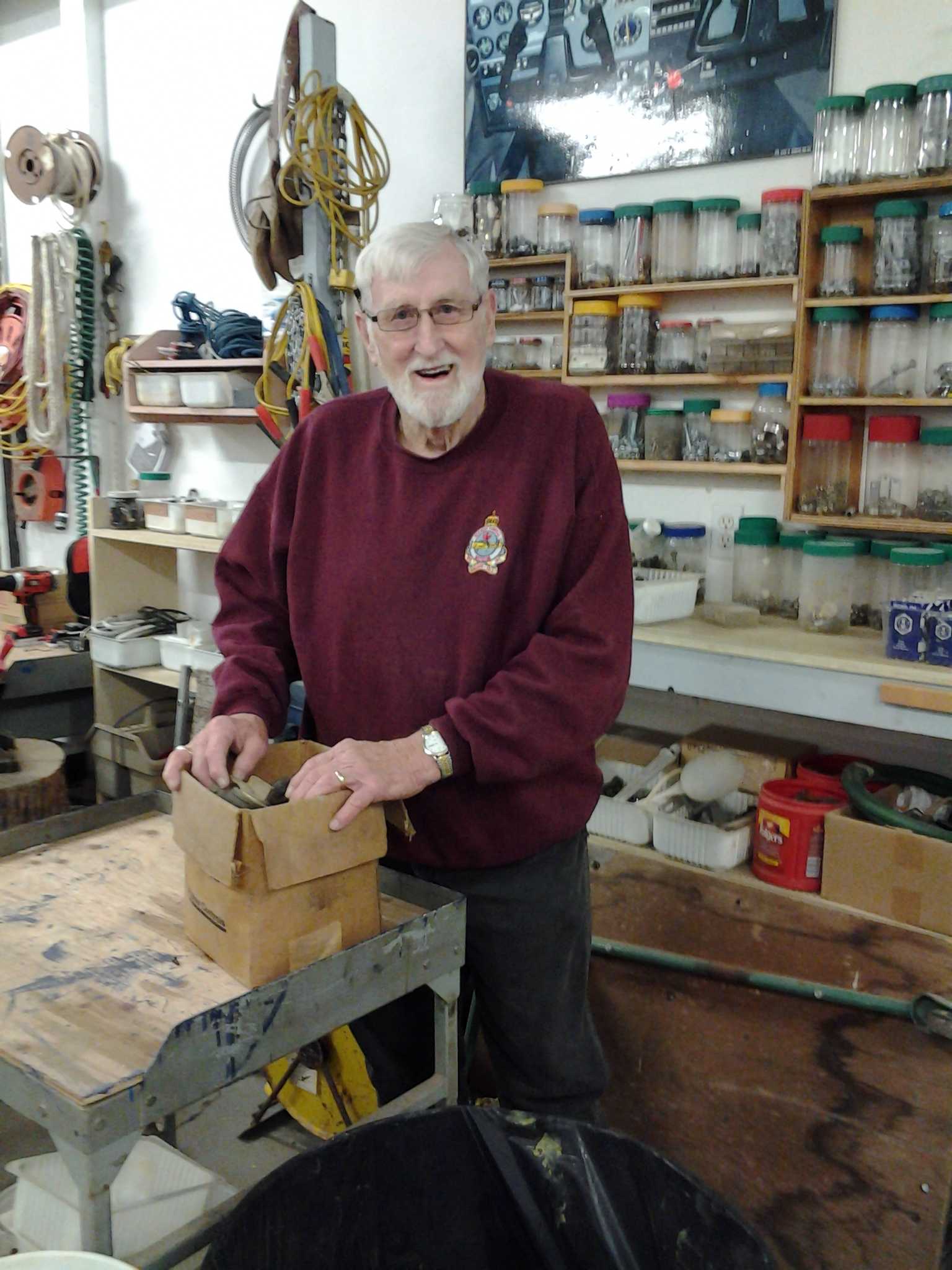 It is not all work and no play.  The finale of the annual Elimination draw always features Museum members in a fun skit.  In 2016 volunteers paraded onto our stage to the tune of Neil Sedaka's 1960 hit "Calendar Girl".
Come out and share your talents as well as enjoy good fellowship!
---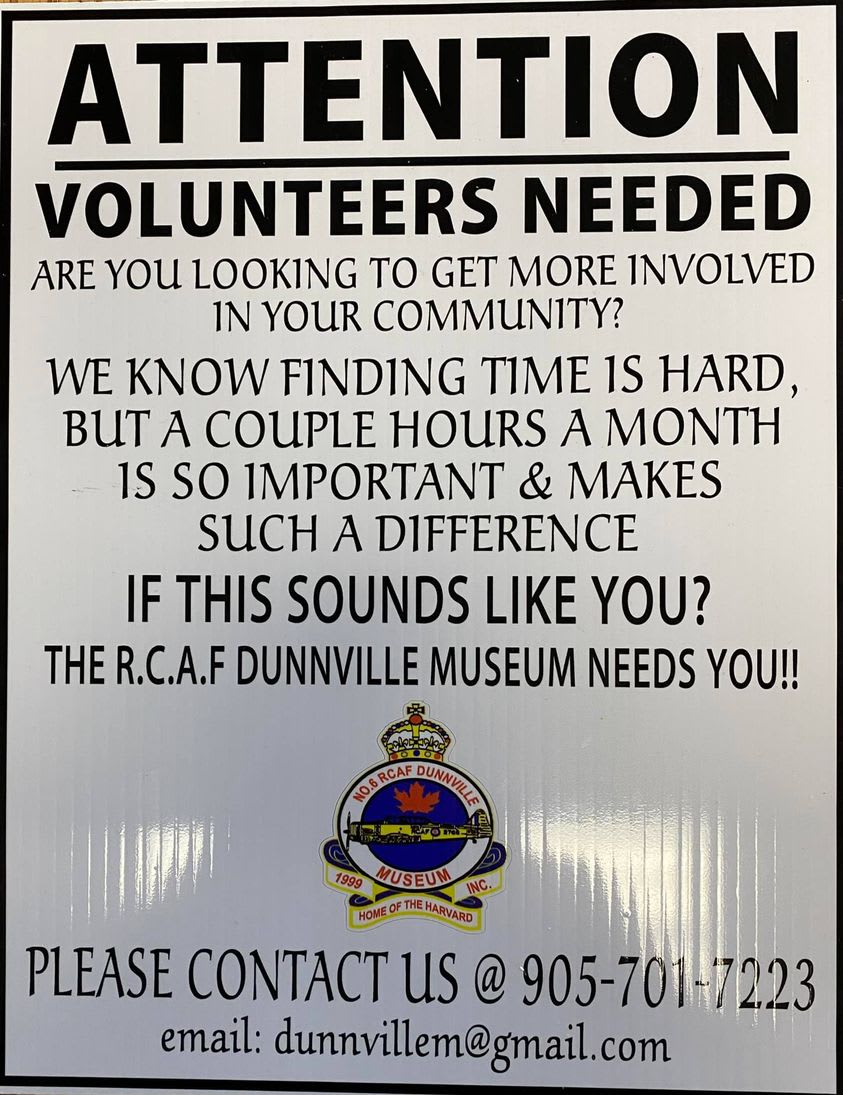 Please call us at 905-971-7223 or use the form on this page to contact us for details.
Contact us about Volunteering!